Do you need some tips on how to get the most out of your cheap skip bin hire Perth? Look no further!
First, be sure to declare the types and amounts of waste. Do this early on, in fact!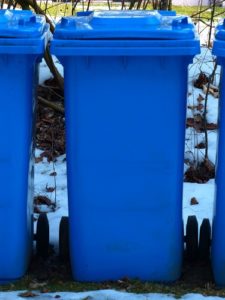 It's important that you correctly identify what waste is going to go into the bins. Some types are prohibited, for instance. The amount is also important, even if you're not able to predict it. Just giving us a quick estimate can help us figure out if the size of bin you want is too big or too small.
Bins will often be categorized according to contents. You can find more info if you visit this website.
There's general waste, which can cover all sorts of things including tree stumps up to a certain size and recyclable plastics, along with everyday rubbish. Clean fill bins are meant for natural materials, such as soil and dirt. However, green waste like grass and clippings are a separate matter.
Renovation work will usually require a separate bin meant for brick, concrete, and tile. There's a bin designed specifically for steel and other metals, as well.
Do not put any undeclared or prohibited waste in the containers. This includes most liquids, oils, chemicals, paints, empty containers used for chemicals, batteries, and hazardous materials.
We advise that you sort your wastes. Pre-sorted waste speeds up the process and helps minimize the risk of us not picking up your rubbish bin at the designated time.
We recommend you do not mix types of wastes in one bin. Please follow the groupings we provide.
Please remember any weight restrictions we inform you or you see on the website. We'd rather not have to inform you that you've overloaded a bin because that's just bad for everyone involved. If at all possible, we ask that heavier loads be distributed to different bins to manage the weight.
We also suggest taking a moment to make sure the heaviest items are at the bottom. If you're loading furniture into one of our bins, break or disassemble it before loading. If you can maximize your skip load to get the most of each pick-up and retrieval, we recommend it!
However, don't fill them so much that they overflow. This makes them a health hazard and a driving hazard during transit. An overflowing bin is one reason for us to not retrieve a bin as scheduled.
Please keep an eye on your bin. We advise keeping it on your property as much as possible.