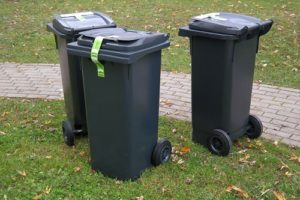 The City of Perth considers it important for all residents, visitors, and businesses to recycle properly. Protecting the environment and diverting waste away from landfills is an important goal, and the entire city has to be part of the effort.
To that end, skip hire Perth is a major help. Click here!
Skip bins can make sure that waste management is easier, smoother, less of a hassle. If your home or building has enough recycling bins, you can really help the city's goals. If you don't, you might actually be wasting your time as well as harming the environment.
Consider these free services you can get from the city of Perth. You'd be surprised how these can help.
First, evaluation of all internal waste collection and transfer procedures. This can help if you're trying to figure out how to better coordinate your recycling efforts with the city's plans.
The city also gives out advice for assisting in various areas. They can help you improve your recycling rates. They can make the collection of waste easier if you adhere to the requirements and regulations. The city also provides ways to decrease waste disposal expenses.
If you're not sure how to sort your waste and recyclables correctly, the city can help too.
Of course, not every home or business knows how to recycle well. Most of us know how to sort, to an extent, but don't have a grasp of a more concrete "waste management" plan. Well, don't worry, because the city of Perth can provide advice on how to build a solid strategy.
Here's some quick advice. They're not comprehensive, but they can get you started doing things right, according to the regulations of the city of Perth.
First, use two bins in the kitchen. It's a common mistake to only have one there when the kitchen produces the most varied waste in the home. You'll want one that's for recyclable material and the other for landfill waste.
Glass should always be recycled. This includes anything that's been broken. Cardboard, paper, plastic, and metal are also the sort you should bin. Everything else goes in the container meant for non-recyclable material.
Lids should be removed from containers and bottles. If necessary, sort them separately as well.
Anything that's recyclable should be loose in the relevant bin, not in bags. In general, facilities won't accept the materials unless they're delivered in a bin. There are a few exceptions, but it's better to just assume they won't and act accordingly.