If you've just had a renovation done or had your landscaping changed, you have a lot of waste. You're going to want a lot of bins, perhaps of different types. Now, we've talked about skip bin hire Perth dedicated to specific types of waste before, including green waste.
With that in mind, what is green waste?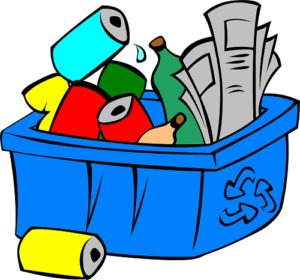 Most people will probably assume that it's related to gardens and greenery. This is a reasonable assumption but not quite detailed enough to give a clear picture. Green waste is the biodegradable material, usually resulting from yard or landscaping work.
This includes things like grass clippings, unwanted shrubbery, and yard bits. It can also cover branches, bark, wood, palm trees, small tree stumps, weeds, and wood chips.
Why does this need to be separated? Well, mostly it's due to recycling and processing. It's not processed in the same way as other waste since the priority here is to turn it into compost or mulch. This means that most places prefer it separated and sorted, rather than mixed in with the other waste.
There are benefits to recycling green waste materials. The first of which is knowing that you're helping the environment.
By recycling garden and green waste, people reduce their carbon emissions. The material doesn't end up in the same processes that produce methane, which is where other material types end up most often. The compost that is created in this manner is also useful for a number of individuals.
In fact, gardeners, some communities, and landscapers benefit greatly from mulching. They'll often use their own green waste to make mulch and compost.
When it comes to the sorting process, note that most places have regulations. There are also applicable restrictions. For example, there's a limit to how big a tree stump or branch is allowed to be to be placed in a skip. If it's too big, it can't go in. Weight is also something to consider.
Timber isn't allowed, in general. In particular, treated timber isn't allowed. Copper logs and sleepers aren't permitted, either.
It can be costly to accidentally put plastic bags in your green waste bins. Prohibited types of waste or mixing them deliberately is disallowed, and you can end up paying fines if you do this. There is also the risk of harm that can arise from combining these materials.
We advise pre-sorting through waste materials, keeping the green away from the rest. This will save everyone a lot of trouble and hassle.